Welcome to the Tippecanoe Area Human Resources Association (Chapter #0127)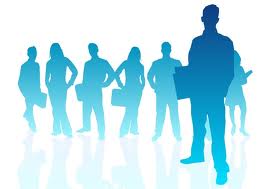 We are an affiliate of the Society for Human Resource Management. Whether you are new to the HR field or have many years of experience, we are a local starting point for networking, information, professional development and continued support of excellence in Human Resources.
We welcome your use of this site as a resource, and encourage you to check back frequently for updated information. We also encourage your involvement and suggestions about our activities.
We look forward to seeing you at an upcoming meeting or event!
HR INDIANA ATTENDEES: REGISTER NOW
2017
Attendee Pricing
Local Chapter Members who are also SHRM Members: $420
Non-Members:
$455
August 28-30, 2017
JW Marriott Hotel, Indianapolis

Register Securely Online using MasterCard, Visa, American Express or Discover
Register Now!
Register and Pay by Check (send check by 12/31/16 for the early bird discount) Register Now
SHRM Members: The lowest conference rate will be for SHRM National Members who are also Local Chapter Members. You may join a chapter today using the same registration form and get the lowest rate if you are not already a chapter member. Many chapters are offering special rates for this promotion. If you aren't sure which chapter you should join, click here to see what chapter is in your local area.
Early Bird Rates (must register by 5/1/17):
SHRM Members who are also in a Local Chapter: $420
Chapter Members who are not SHRM Members: $455
SHRM Members who are not Chapter Members: $455
Non-Members: $455
Register Securely Online using MasterCard, Visa, American Express or Discover
Register Now!
Deadline for cancellation with a $25 penalty is August 1, 2017. After August 1, 2017 we cannot offer any refunds.
Note: Student rate coming soon and will be for full-time students in a SHRM Student Chapter at a university, not adult learners.